Year 2021
Wow!  What great developments there have been in the dog rescue world — especially for senior dogs!  The number of animal rescue groups in the United States has grown exponentially over the past twenty-odd years since srdogs.com went live.  And so we've now embarked (no pun intended!) on a mission to update our list of rescue groups that either focus on senior dogs or that include seniors in their mission.  Although we've listed the groups by geographical area, many of them offer out-of-area adoption. Don't hesitate to browse any of the sites in the list below, regardless of location.  You might just find the senior of your dreams out there in a locale other than your home town.

Nationwide
The Grey Muzzle Organization — Formed in 2008, and focused on supporting rescue groups and shelters that help senior dogs, The Grey Muzzle Organization provides funding for senior dog programs nationwide.  The "Senior Spotlight" on their site lists dogs currently available through rescue groups in various cities in the U.S.  In addition, there is a search-by-state listing of the organizations that have received grants from the organization, and which can lead you to find an organization focused on senior dog rescue in your area.

Senior Rescue Groups by State

Alabama, Arizona, California, Colorado, Delaware, Florida, Georgia, Illinois, Indiana,  Iowa, Maryland, Michigan, Minnesota, Missouri, Nevada, New Jersey, New York, North Carolina, Ohio, Oregon, Pennsylvania, Rhode Island, South Carolina, Tennessee, Texas, Virginia, Washington, Wisconsin.  Canada.
Alabama
Two by Two Rescue — Two by Two is a no kill rescue that exists to give life to all abandoned, abused, stray and distressed animals without regard to age, breed, color, or medical condition, and to keep pets in their homes by offering relief to people in crisis.
 
Forever Loved Pet Sanctuary [FLPS] in Scottsdale, AZ, is dedicated to matching rescued senior animals with loving families to provide a meaningful and caring second chance at life. FLPS is one of only two senior animal rescues in Maricopa County, AZ. Formed in 2012 as a non-profit 501[c]3 organization, the focus of FLPS is to promote the rescue, adoption, and well-being of senior animals. FLPS also provides public education regarding the value of adopting a senior pet. FLPS has a fluctuating list of sweet senior dogs (and cats) available for adoption.

Muttville, San Francisco, CA, is a non-profit, 501(c)3 organization dedicated to improving the lives of senior dogs. On a local level, Muttville rescues senior dogs and finds them foster homes or gives them hospice. On a global level, Muttville provides information about caring for older dogs and support for people who do. Through associations with shelters and other animal organizations, Muttville finds senior dogs that have been given up and are not likely to find adopted homes. Through outreach and networking, Muttville finds suitable foster homes for these dogs. Ultimately, Muttville will have its own facility to house dogs that are not yet placed, or that are unlikely to be placed.
Peace of Mind Dog Rescue, "Caring for Dogs Left Behind," Pacific Grove, CA
Peace of Mind Dog Rescue is a 501c3 nonprofit organization founded in October 2009. Peace of Mind is dedicated to finding new loving homes for dogs whose guardians can no longer care for them due to illness, death, or other challenging circumstances, and to finding homes for senior dogs in animal shelters. We have a lifetime commitment to all the dogs that come into our care. They will either live out their lives in one of our foster homes or will be adopted into a wonderful, permanent home.  P.O. Box 51554 Pacific Grove, CA 93950 Phone: (831) 718-9122 E-mail: info@peaceofminddogrescue.org
Lily's Legacy Senor Dog Sanctuary, Petaluma, CA    Provides senior, large breed dogs, seven years or older, a safe and loving home-like setting in which they can receive personal attention, food, medical care, exercise, and behavioral training. This includes all dogs, regardless of medical condition, as well as those needing hospice care. Lily's Legacy Goals: (1) Provide an alternative to euthanasia for senior, large breed dogs in northern California. (2) Provide an alternative to abandonment of senior, large breed dogs in northern California. (3) Place senior, large breed dogs into loving homes. Lily's Legacy Senior Dog Sanctuary, Inc. is a 501(c)3, non-profit corporation.
Lionel's Legacy, San Diego, CA  "In the rescue world it's an extreme gamble as adoption rates for seniors are low and medical costs often high. As a result, so many senior dogs are left behind at the shelter to live out their final days in confusion and discomfort. It is our goal to save and advocate for ONE senior furbaby at a time, and support anyone who is willing to do the same."
Live Love, Long Beach, CA Live Love Animal Rescue's mission is to save homeless animals by providing them a lifelong commitment to their well-being. We take in dogs from all situations and often find ourselves rescuing the most extreme behavior and medical cases.  Live Love Animal Rescue is dedicated to ensuring these dogs are healed and brought to the greatest possible quality of life and placed in loving, responsible, committed foster and then permanent homes.
Leave No Paws Behind, West Covina, CA.  We are an all breed, all foster based rescue, specializing in seniors, terminal and end of life animals, and pets with special needs. When possible we step up, most times in the "11th" hour when all hope is gone, to help save the lives of those that are in most danger of being left behind to die on a cold shelter floor. LNPB provides hospice care, comfort, love and a safe haven for the terminally ill and the hard core cases and LNPB will never board a rescued animal.
Tails of Gray, Clayton, CA
"We save the lives of innocent senior dogs left homeless for any reason, providing quality medical care and placing them into loving, responsible and permanent homes. It is our belief that the life of each senior dog is important." Tails of Gray is a registered 501(c)(3) non-profit organization. See available dogs.
Grand-Paws Senior Sanctuary, Acton, CA —  Grand-Paws' mission is to rescue primarily large breed senior dogs who've been abandoned.  We rescue from local high-kill shelters and let them live out their lives in our sanctuary or in one of our wonderful foster homes: happy, safe, and loved.  When appropriate, we attempt to find permanent, loving homes for them.  We choose the large breed seniors because they are less likely to be adopted from the shelters.  Grand-Paws Senior Sanctuary, PO Box 513, Acton, CA 93510.  Phone: (661) 286-2066   Email: grandpawsrescue@aol.com
Daisy Lu Ranch Senior Dog Sanctuary. Camarillo, CA —  DaisyLu Ranch is a 501(3)c non-profit senior dog rescue and sanctuary located in beautiful Camarillo, CA, on two acres of property filled with avocado, citrus, and palm trees. Here, rescued seniors are free to roam and explore as they wish. Foster volunteers are always needed, and are provided with medicine, food, and supplies. All you need to give is love and attention. The more foster families we have, the more dogs we can rescue.
Frosted Faces Foundation, Ramona, CA – Frosted Faces Foundation is a 501(C)3 non-profit organization that delivers the promise of family and quality veterinary care for senior animals whose love and lives are in jeopardy. "Our Seniors for Seniors program aims to place Frosted Faces with people 65 + years old who would like the companionship of a senior animal, and meanwhile, our goal is to reduce or eliminate the common obstacles that prevent senior people from owning pets."
C.A.P.E. –Center for Animal Protection and Education, Scott's Valley, CA — ​The Center for Animal Protection and Education (CAPE) works to save the lives of individual animals who are older or have special needs and to educate people about ways in which they can change their own lives to alleviate animal suffering.
Colorado
Izzy's Place , Loveland, CO — "Our mission is to save abandoned, unwanted, and homeless senior dogs of all breeds and mixes. The dogs we rescue live in loving foster homes where they remain until they are either adopted or pass over the Rainbow Bridge.  We have saved/helped save more than 90 senior dogs since founding Izzy's Place in November, 2010. While that number might not compare to many larger rescue groups, we are proud of our small, yet mighty, rescue team! Of course, we could not have done this without the support of so many dog lovers and Colorado businesses. Thank you, all; we appreciate you!" 1151 Eagle Drive #305, Loveland, CO 80537.
The Old Mutt Hut, Colorado Springs, CO — The Old Mutt Hut is a retirement home for senior dogs who have been abandoned at a shelter or are languishing and have little chance of adoption at a rescue.  "We take in those who are not adopted and place them in a home environment with other agreeable dogs and a full-time paid caregiver who provides love, comfort and medical care for the rest of their days."  Way to go!!
Senior Dog Haven & Hospice, Wilmington, DE
The mission of Senior Dog Haven & Hospice is to rescue and re-home senior dogs and to offer hospice care to senior dogs in need. We are a small, dedicated group of fosters and volunteers. We strive to improve the lives of senior dogs who find themselves without a family to care for them anymore. We do not have a facility. Our dogs live in our homes as members of our families, not in crates or kennels. We provide care, comfort, companionship and, most of all, unconditional love.

Elfie's Refuge, Brooksville, FL "At Elfie's Refuge we have two objectives – One – We provide life-long sanctuary and hospice care for small dogs that are blind, crippled, disabled or terminally ill – dogs that would not be considered adoptable and would otherwise be euthanized. Two – We attempt to take in adoptable dogs that are in danger in public or private shelters. Our goal is to spay or neuter, if needed, provide immediate medical care, and seek out carefully screened homes for these pets.
Paws 4 You Rescue, Inc. is a 501(c)3 non-profit, volunteer, donor-subsidized animal rescue organization based in Miami, Florida. "Our top priority is to save animals from euthanasia at Miami-Dade Animal Services. On average 100 animals are destroyed every day at this county shelter! Rescued animals vary from being sick, injured, homeless and surrendered to simply lost. We give these animals a safe environment, professional medical care, training, support, hope and lots of love. Our animals are sterilized, vaccinated and ID micro-chipped to prevent future loss. Some require major surgery to repair broken limbs, while others may need rehabilitation time and specific medical care for conditions ranging from respiratory illnesses and skin infections to cherry eyes and heartworm." Paws 4 You Rescue also offers a Seniors 4 Seniors program that is outstanding.
Senior Paws Sanctuary, Inc. is a locally recognized animal rescue center in Southwest Florida (SWFL) focusing primarily on senior dogs. The dogs we care for are primarily pulled from local shelters in Southwest Florida and if not seniors have medical needs where we were asked to become involved. We are a no-kill rescue, a not for profit 501(c)3 and an entirely volunteer run organization. We provide loving and caring homes for those dogs that have been left behind in their older years and other dogs that wind up in local shelters with medical needs.
Vintage Paws, Sarasota, FL,  is a 501(c) 3 non-profit senior dog rescue, stating, "Our mission is to provide a sanctuary for displaced senior dogs to live out their lives with dignity, surrounded by the loving care they deserve. Due to the present issue of limited space, Vintage Paws currently accepts a small number of senior dogs on a case-by-case basis. These are dogs whose owners have passed, whose owners can no longer care for them, dogs who have been abandoned at a shelter, or otherwise deemed unadoptable due to age or illness."
Roland Senior Dogs Rescue Gang, Melrose, FL — The Roland Senior Dog Rescue Gang is a 501(c)3 non-profit established to help senior dogs who have been abandoned in municipal shelters and senior dogs whose owners can no longer care for them due to their health issues or age.  We provide vet care, quality food, and a loving environment for the dogs to live out their lives.  We promote and find foster homes for the dogs.  We also promote education about the joys of having a senior dog.
Georgia
Old Dog Home, Atlanta, GA — Welcome to Old Dog Home of Georgia! Our mission is to rescue senior dogs (aged 7+) from Atlanta area shelters. 
Young At Heart Pet Rescue, Woodstock, IL, was formed in 2005 to aid in the rescue and rehoming of older dogs and cats in the Chicagoland area. 100% of the animals rescued come from municipal pounds with high euthanasia rates for older animals. Goals: to find a new home for every adoptable older animal that comes through our door, to educate the public on the benefits of adopting older pets, and to decrease the euthanasia rate for older, adoptable dogs and cats in Illinois. Each dog or cat rescued receives the best veterinary care; animals are not turned away if they need a little extra medical attention. All are vaccinated, tested for infectious diseases, are microchipped, spay/neutered, and the majority receive a geriatric screening and a dental. A non-profit 501(c)3 organization with an all-volunteer staff, so all donations go directly to the care of the animals. The generosity of pet-lovers supports the mission of this organization and the rescued animals. E-mail: info@yahpetrescue.com phone: 847-529-2025 address: Young At Heart Pet Rescue, PO Box 1293, Palatine, IL 60078
Pets for Seniors, Peoria, IL
Organized in late 1999, this group of volunteers specializes in matching senior humans (age 62 and older) with senior pets. For information, e-mail: pfs@ocslink.com or call (309) 446-9721.
Indiana
Senior Paws Rescue, Haradinsburg, INAlthough the dogs living a this sanctuary are not available for adoption, you may want to support their mission.

Iowa
Promise for Paws, Council Bluffs, IA — Mission: to provide a home-like environment for senior dogs for the remainder of their lives…to keep the dogs' lives as normal as possible and give them the love they deserve.  Although you can;t adopt a dog from this sanctuary, there are many opportunities for volunteers.
House with a Heart – Pet Sanctuary is located in Gaithersburg, MD. "The Sanctuary's Mission is to provide a 'Helping Hand' for senior pets. For our residents, we are able to provide love, affection, and shelter. All of these dogs receive medical care, such as diagnostic screenings, dental care, surgery, and medications, as needed. For other senior dogs, we provide a 'Helping Hand' by getting the word out about their special needs, and encourage others to give them a forever home through our House with a Heart 'Sanctuary of Your Own' program.  Another way we help Senior and Special needs dogs is with our 'K-9 Medical Miracles Grants.' We provide a Medical Care Grant to a rescue partner who is willing to take a senior dog from a shelter so they can take care of their medical needs in order to get them ready for a new forever home."  

Senior Dog Sanctuary, Severn, MD —  The Senior Dog Sanctuary is here to help our seasoned canine citizens find YOU! Our pups aren't puppies, they are mature adults with life experience that has taught them that all there is, is love (thank you Paul) and they have plenty of it to share. We are caregivers and matchmakers and the very fact that you're reading this message is telling you something. Listen with your heart, read about our guys and gals and think about how you can make a difference in YOUR life with one of the four-legged lives we've rescued for YOU. And if this isn't the right time in your life for a Senior dog please pass this message along to someone you believe might be open to it. We are all in this together so let's help these critters together.
Leashes End Senior Pet Rescue and Sanctuary, Rockville, MD — Are you looking for a rewarding way to spend your time while giving back to your community and earning the adoration and cuddles of senior cats and dogs? Well read on! We can use volunteers to sit with some of our senior cats … just sit and read or knit or listen to the radio … and keep some of our senior kitties company. Are dogs more your speed? They love visitors too. Do you have other skills that could help us out? Are you a grant writer? a social media guru? a dog walker? a groomer? Drop us a line and let us know how you can help! Contact risa@leashesend.org.
Michigan
Silver Muzzle Cottage Rescue and Hospice, Rapid City, MI — The Silver Muzzle Cottage Rescue & Hospice is a 501c3 organization that works with shelters and pet owners throughout the state of Michigan. We are an all-volunteer-based organization that relies solely on public donations and grant funding. Our organization is proud to be a certified rescue through the Michigan Pet Fund Alliance organization and a Transfer Partner with the Michigan Humane Society. Our internationally-recognized program strives to educate others about the problem of homelessness amongst the senior dog population. Through positive promotion, we hope to shed light on the value, beauty and grace of these dogs and the many ways they can enrich the lives of those who choose to foster or adopt them.
Minnesota
Grey Face Rescue & Retirement, St. Cloud, MN, focuses on animals age 7 and older. We accept all seniors into our rescue and hospice care. We don't discriminate against specific breeds, medical conditions, behaviors or history – we believe all seniors deserve a second chance. Our volunteers work tirelessly to match each of our seniors with a specific foster for their continued care. We also seek special and educated adopters to give our seniors their forever homes. Grey Face Rescue strives to educate and strengthen the bond between families and pets to avert the need for rescue in later years. If rescue is needed, we provide exceptional care to ensure all animals are respected and valued and that they live with comfort and dignity through foster, hospice, and adoption programs.
Top Dog Foundation, New Germany, MN — Since 2004, Top Dog Foundation has rescued senior dogs. Every day, we create a Second Act for ElderPups, welcoming each dog to a loving and caring home for the rest of his or her life. We track each dog through life, ensuring quality of care.  From its start, Top Dog Foundation was different than any other rescue, focusing on the health and well-being of these dogs and the people who love them. Our priority is to place ElderPups with senior citizens, saving at least two lives in the process. We do accept adoption applications from all ages, however, of individuals and families who live in Minnesota or surrounding states.
The St. Louis Senior Dogs Project, St. Louis, MO, has been around since 2002 and now rescues and places more than 500 dogs a year, most of them over the age of 5. The St. Louis Senior Dog Project is a 501(c)3 non-profit organization. We are an all-volunteer organization that rescues dogs of all ages, but especially dogs five years of age and older, actively promoting their adoption. We spay/neuter all dogs, bring them up to date with shots, worm, microchip and test for heartworms. We provide our dogs with all necessary veterinary care, including treatment for such things as heartworm disease, kennel cough, pneumonia, intestinal parasites, urinary tract infections, fleas and ticks. 
7 Bells Sanctuary, Cole Camp, MO — A senior dog rescue that operates a program called "Senior Pets for Senior Homes." The program sends senior dogs out into the field to visit senior care centers. The senior adults in the care centers become acquainted with the dogs, and the dogs become familiar with medical equipment and not fearful of it. The group's goal is to encourage permanent adoption of the pets into senior homes or homes with a low-energy lifestyle.
Nevada
Homer J's Senior Dog Sanctuary, Reno, NV —  This organization is focused on promoting the many benefits of senior dog adoption.  Their website presents the following:  "Why Senior Is My Favorite Breed" — (1) A short walk in the morning is enough to necessitate a long afternoon nap.  (2) After living this long, a senior dog understands the word 'no'.  (3) The sound of a senior dog snoring next to you makes for a very restful night. (4) Senior dogs always get a lot of attention when they are out in public.
Penny Lane Dog Adoption and Senior Sanctuary, Bridgewater, New Jersey   Named in honor of Penny Girl, 1996-2011, a wonderful pit-mix who was never homeless, always loved, yet played host and shared her home with so many dogs as they began their journey in foster care on the road to the peace and comfort of a home and loving owner.  In honor of her spirit, we call that road "Penny Lane".  We offer adoptions of dogs of all ages, sanctuary for senior dogs, and, when needed, comfortable and compassionate end of life care. Our finances and space put limits on what we can do.  Our love of rescue has no limits.  Our dogs are in private foster homes.  We are not a shelter.
Marty's Place, Upper Freehold Township, NJ  Marty's Place Senior Dog Sanctuary® provides a safe, loving and protected environment for senior dogs that do not have homes. Residents are older – age 7 or beyond – and receive the physical and emotional comfort, companionship and enrichment they need to thrive in their golden years. At Marty's Place, they find a home for life.  Some of the dogs may be available for adoption to an appropriate home.

Susie's Senior Dogs, New York, NY — "Susie's Senior Dogs is a social platform that brings attention to the plight of homeless senior dogs. With a large, growing following on social media, I am able to use the SSD platform to bring light to specific homeless senior dogs who are struggling to find a forever home due to their age. SSD is able to use donations to sponsor the needs of senior dogs, such as vet care, special training sessions…typically, anything that will help a senior dog become more 'adoptable' and increase their chances of finding a forever home."
Goshen, NY, Humane Society
This shelter matches senior citizens with senior companion animals carefully and with concern for the well-being of all.
Mr. Mo Project, Clifton Park, NY — The Mr. Mo Project is run by Chris and Mariesa Hughes and is an established 501(c)(3) non-profit group responsible for saving countless shelter dogs since 2011. Together they fight to save senior shelter dogs nationwide, to honor of the life of their late and beloved senior dog, Mr. Mo. The couple formed the Mr. Mo Project after experiencing the panic and heartbreak of expensive veterinarian bills for their senior dog Mo. Recognizing that many senior dogs are abandoned or surrendered to shelters because their owners are unable to pay for their care,  the Mr. Mo Project is focused on ensuring that the elderly dog population nationwide is cared for.  With generous donations from Team Mo Sponsors, and the amazing Mr. Mo dog rescue community, all program dogs enjoy veterinarian medical bill assistance for the duration of their life, including free transportation to one of our generous foster homes, and other great benefits.
Forever Dream Senior Dog Sanctuary, Tryon, NC —  We are a sanctuary and forever hospice home for toy breed, 10 lbs and under, senior and special needs dogs. While providing a lifetime home for senior dogs, we strive to raise awareness of the joys and challenges of living and caring for aging dogs. While never forgetting where these dogs have come from, we want to emphasize the positive aspects of their life in retirement.
The Sanctuary for Senior Dogs (SSD), Cleveland, OH, is dedicated to the rescue, adoption, and life-long care of senior dogs. The founder, Deborah Workman, lists the objectives of the organization:
To rescue senior dogs in need
To provide lifelong quality care for rescued senior dogs
To adopt appropriate dogs into loving, permanent homes
To develop programs that match senior dogs and senior people to their mutual benefit
To foster an awareness of our lifelong responsibility to our companion animals
To strengthen the bonds between humans and animals by teaching respect and compassion for all living things. 
Senior Dog Rescue of Oregon (SDRO) rescues, rehabilitates, and re-homes senior dogs. Every day shelters take in unwanted and homeless older companion pets. Many face certain death. That's where SDRO comes in. Senior Dog Rescue of Oregon takes in these unfortunate dogs and places them into new, loving homes. But, your help is needed to continue this work: needed are people willing to foster a homeless dog temporarily until a new home is available. SDRO hopes you will open your home and heart to an older pet and give the best gift of all – the gift of life!
Pennsylvania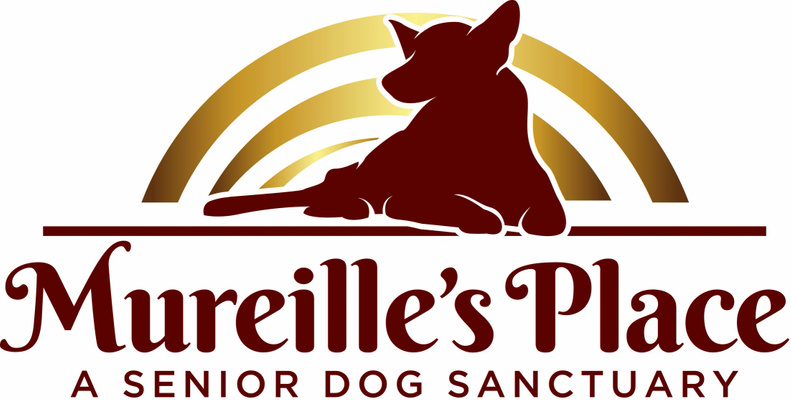 Wapwallopen, PA ––  Mureille's Place is a small home-based 501c3 non-profit rescue in Northeast PA providing end of life care for senior dogs. We are a no-kill rescue offering a safe haven for unwanted senior dogs until they are adopted or, if unadoptable, a place to live out their remaining days with love, dignity and respect.
Gray Paws Sanctuary, Greater Pittsburgh and Southwestern PA — We are a non-profit incorporated on January 1, 2014 and are an official 501©3 non-profit organization. Gray Paws has NO PAID EMPLOYEES.  Everything is done by the co-founders, board directors and the volunteers.  All contributions are tax deductible.  We provide three programs: Home-based Sanctuary; Forever Foster Care/Adoption Medical Coverage Program; Love Your Animal for Life (LoYAL) Program.
Rhode Island
Vintage Pet Rescue, Foster, RI — Vintage Pet Rescue is a Rhode Island based 501c3 non-profit run by Kristen and Marc Peralta (who met in an animal shelter in Los Angeles in 2013).  Their mutual love for senior dogs is the driving force behind Vintage Pet Rescue and they are committed to rescuing vintage (senior) pets from shelters and assisting owners who can no longer care for their senior pets. Along with their small team of volunteers, Kristen and Marc give these animals love, attention, and medical care for the last months or years of their lives.
Hallie Hill, Charleston County —  Provides sanctuary for dogs and cats with no other home or shelter, rescues and cares for animals in need of assistance for the remainder of their lives, including providing proper shelter, nutrition and medical care.  Provides long-term care and a loving, final home for those animals whose adoption may be difficult due to age, medical or emotional issues. 5604 New Road, Hollywood, SC 2944  Phone: 843-889-3713
Old Friends Senior Dog Sanctuary is a Forever Foster Home based Sanctuary in beautiful Mount Juliet, Tennessee, generally housing approximately 120 senior dogs at the Sanctuary and others in temporary and Forever Foster Homes. While providing lifetime homes for senior dogs, OFSDS strives to raise awareness of the joys and challenges of living with older dogs. We are a 501(c)(3), non-profit organization.
Texas
Dog Lodge Sanctuary, Hempstead, TX —  Our primary function is to come to the rescue of dogs that are, for all intents and purposes, considered "unadoptable" because of advanced age or because they have chronic illness or physical disabilities.  See their resident dogs.
Virginia
Gray Face Acres Senior Dog Rescue. Catharpin, VA –  Gray Face Acres was established in 2016 by Debbie and Bob Gretz.  After many years in rescue, Debbie realized there was a real need for a safe space for seniors so she started a rescue geared toward older dogs.  "We are now a foster based rescue in MD, DC, VA and WV.  Gray Face Acres is completely volunteer run and donation driven.  If there are senior dogs in need, whether in a shelter or a home, we want to support dog's needs."
Paws for Seniors, Bealeton, VA –"We are on a mission to predominantly rescue and rehabilitate senior pets so they can live out their golden years with dignity and love.    Senior pets come to us from a number of sources, including shelters and owners who can no longer keep their beloved pets.  We ensure each pet receives a complete medical exam, vaccinations, routine blood work including Heartworm and Tick-borne disease testing, FIV/Felv testing for cats, spay/neuter, dental, and any other needed medical treatments.  Pets stay in foster homes until we find their perfect forever home."

Old Dog Haven, Arlington, WA, is a non-profit, no-kill rescue organization dedicated to placing senior dogs in foster or adoptive homes. All too many dogs of advanced age are given up to shelters when they are of no longer of use or too much trouble to their families. In many cases, they are left behind when an elderly person dies or needs to move into a residential care facility. Instead of living their last years as cherished members of a loving family, these animals are dumped at shelters where their chances of adoption are almost nil; or else they may be passed around from one family member to another, often to be left ignored in the yard. Many of these dogs are in poor physical condition as well, making them even less appealing to prospective adopters. The goal of Old Dog Haven is to ensure that the last years of unwanted senior dogs are happy and that they live their last days in safety and at peace, knowing they are loved. If you subscribe to this concept and would like to help in this mission by fostering or adopting a senior dog, please visit the Old Dog Haven web site.
Wisconsin
Albert's Dog Lounge, Whitewater, WI —Albert's Dog Lounge is a foster-based rescue focused on providing loving homes to seniors, special needs, and hospice dogs. We help dogs in need from overcrowded shelters and also from local families who are no longer able to care for their pets. Albert's Dog Lounge was established in 2017 with the vision to be the stepping stone to a new life for those dogs who are less likely to be rescued, adopted, or at a higher risk for euthanasia.  
SAINTS — Senior Animals in Need Today Sanctuary, Maple Ridge, BC, Canada
Mission Statement: "We are an end-of-life sanctuary for senior and special needs animals that have no where else to go. We provide a special place to be loved, cherished, and receive proper medical care for the rest of their days. All animals deserve to have hope for a better tomorrow. Because of their infirmities and physical challenges, many homeless senior and special needs animals have very little chance of finding a new home. At various shelters throughout B.C., dedicated staff and volunteers work tirelessly to find these special animals a place to finish their journey in comfort and in love. SAINTS exists to help senior and special needs animals when all else fails. If we can, in time, find them a special home of their own, then we do. If that very special home never comes, they will be safe and cherished until the end of their days. We pledge to love them, to care for them, and make their dreams come true. We promise each of them that they will never be alone again…"
ARTS Senior Animal Rescue, Calgary,  Alberta, Canada — ARTS Senior Animal Rescue is a rescue dedicated to helping senior animals in need – 8 years old plus for dogs and 10 years old plus for cats. It is a program under Animal Rescue Transfer Society (ARTS). We operate throughout the Province of Alberta.