What's so amazing about adopting a senior dog?
Senior dogs are great for families, people who work, and senior people — just about anyone who wants a dog grown up enough and ready to be a loyal and loving companion.   Adopting a senior dog is also an act of kindness and social responsibility: you're saving the life of a dog who might otherwise be euthanized AND saying no to puppymills.   What's so great about senior dogs?  See the Top Ten Reasons to adopt one, and read testimonials to the joys of living with one….  Also, read through this excelllent discussion for more insights.

How can you find a senior dog who will be right for you?
Check out websites of rescue groups, arrange a virtual or in-person visit (depending on local COVID-19 guidelines), and chat with the group's counselors.  This map of the United States pinpoints senior rescues throughout the country and includes a brief description of each.  There is also a Petfinder App that allows you to search by geographical area and to specify "senior dog."   Dogs are considered "senior" usually at 7 years old, although they might be as young as 6, like "Wrigley" in the photo at the left.
How do you nurture a senior dog that you've adopted?
The fact that you've adopted a senior dog is a sure sign that you're already a nurturing person….which means you're ready to  provide the love and care the dog needs to flourish. That always begins with appropriate attention from a veterinarian.  Rescue groups and shelters will do all they can to assess a dog's health and to arrange for any medical procedures that are required to prepare the dog for adoption.  To help keep your senior dog as healthy as possible from that point on, check out these tips. If you are concerned about covering the costs of veterinary care, you may qualify for financial assistance from an organization that offers it.  Check out the list of these financial aid organizations.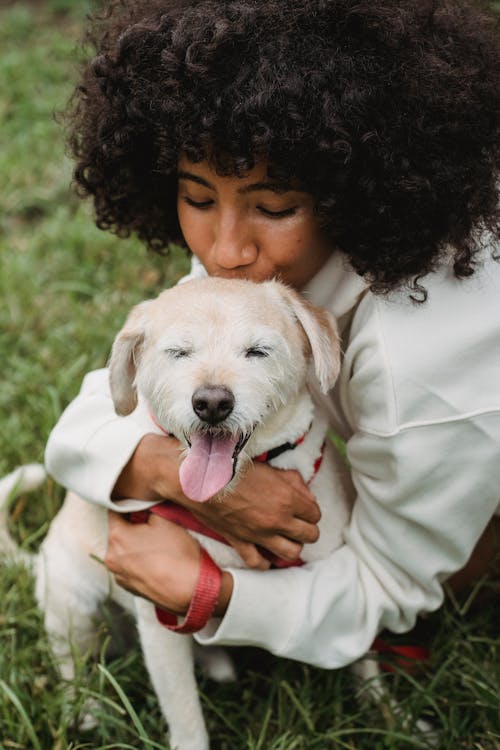 Once you've decided to adopt……
When you've decided to adopt, you can "get a leg up" in preparing yourself, your family, and your home for having the dog settle in nicely by reading this great information from the LiveLove website.  Another source of "new dog" info is at the Hearts and Bones website. 

More questions about senior dog adoption?  Click here.
Not ready to adopt?  How about volunteering to foster?

Fostering for your local shelter or rescue group provides critical support for those organizations….while giving you the opportunity to express your nurturing personality.  Learn more about fostering……